Wyclef Jean is Back in November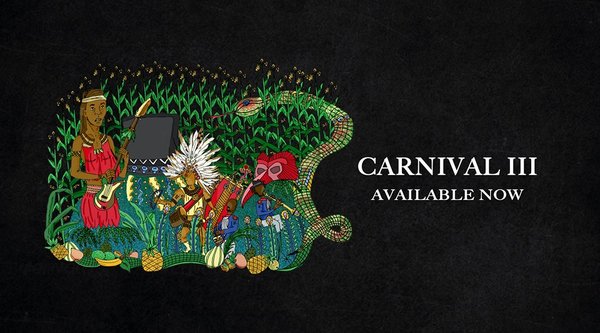 WYCLEF DROPS MIXTAPE
'Inspired By'
"When you want to talk about the culture, you put the mixtape out,"
said Clef in an interview with Billboard.
The mixtape pays homage to prominent artists of our generation, from an intro track inspired by fellow Shotta and friend DJ Khaled, to a tribute to the queen of pop, Whitney Houston, to a song on his sentiment behind Meek Mill's recent sentence.
Wyclef Performs on X-Factor
Alongside Winning Band,
Rak-Su
On December 2nd, Wyclef performed alongside Rak-Su on the X-Factor UK finale. Rak-Su's first single,Dimelo ft. Wyclef Jean and Naughty Boy, reached #1 on iTunes in the U.K in less than 24 hours after the performance.
Wyclef on Desus & Mero
Wyclef visited Viceland's Desus & Mero where he talked about his new mixtape, 'Inspired By,' the Bronx and memories such as arriving in the projects from Haiti, receiving government cheese, and playing his favorite throwback instrument -- the cafeteria table untz, untz, untz.
Wyclef Performs on NHL Float at the
Macy's Thanksgiving Day Parade
The 2017 Macy's Thanksgiving Day Parade made its way through New York City Thanksgiving morning. Wyclef Jean performed along with The Roots, Common, Andra Day, Patti LaBelle, and Smokey Robinson.
Wyclef Performs "What Happened to Love" as Superman
on Good Morning America
Wyclef Jean (a.k.a. Clark Kent) got in the Halloween spirit at his Good Morning America performance of "What Happened to Love" live from Times Square.
Wyclef at Web Summit
Wyclef was at Web Summit, the world's largest tech event, last month. Wyclef demonstrated his production abilities by producing a track from his latest album, Carnival III, live on stage with collaborations with local singers, musicians, and NASA.
Date Published: 6 December 2017
Asmita Khullar, Maryelena Voorhis, Rachel Driscoll

Copyright © 2017 Heads Music, All rights reserved.

Our mailing address is:
221 East 59th Street
New York, NY 10022