A New Sound at the Symphony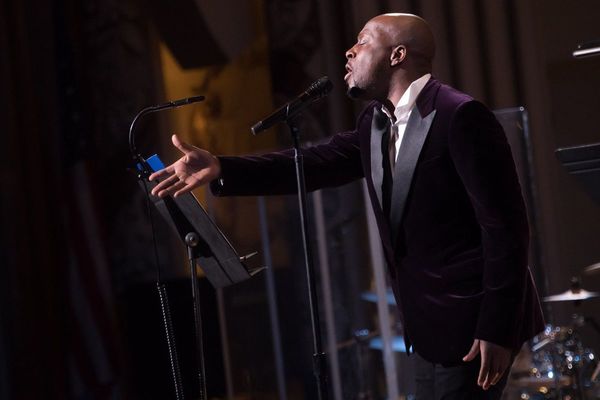 She is not new to conducting, but the St. Louis Symphony Orchestra's Resident Conductor, Gemma New, is certainly new to the idea of being swept off her feet... live at Powell Hall! At the close of the phenomenal concert Friday of "A Symphonic Night of Hip Hop Featuring Wyclef Jean," the singer/producer lifted New from her conducting post and carried her, like a new bride, off the stage, quite literally sweeping her off her feet.
"It was definitely a first," New says of the surprise gesture. But perhaps it just went with the flow of the show. After all, Jean nearly crowd surfed by running through the rows of guests, even making it upstairs to the fans singing along from the balcony.
Read more: sophisticatedstlouis.com