Wyclef Jean featured on WHYY's 'On Tour'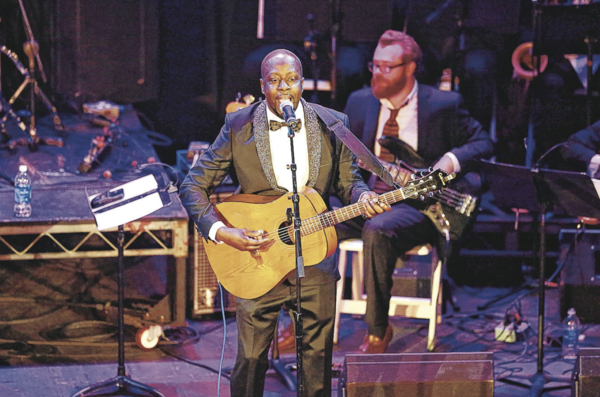 The next episode of WHYY's Emmy Award-winning music series "On Tour," airing Thursday, Aug. 2, at 9 p.m., will feature three-time Grammy winner Wyclef Jean performing live at the Ardmore Music Hall in Ardmore.
Loaded with awesome footage of 'Clef performing such hits as "President" and "We Trying to Stay Alive," the program shows him joyously interacting with the sold-out audience, which sang along with him throughout his diverse and soul-satisfying set. On several occasions, he showed his skills as a guitarist, which I personally tend to forget about.
Read more: phillytrib.com