Fall Out Boy Announces Greatest Hits Album, Shares Track With Wyclef Jean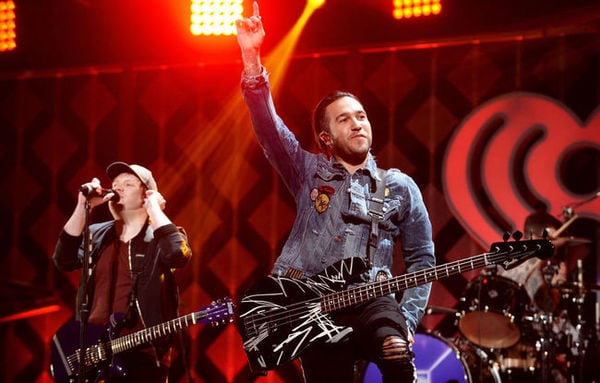 Fall Out Boy is gearing up to release its second Greatest Hits collection, Greatest Hits: Believers Never Die Volume Two, and to celebrate the band shared a brand new song called "Dear Future Self (Hands Up)" featuring Wyclef Jean. The new tune will be featured on the upcoming album.
"I think we've always been big fans of Fugees and Wyclef," Pete Wentz said in a recent interview. "He's got an incredible sense of melody that's kind of out there. It's like you can tell it's a mix from all over kind of the globe, which is cool, and super inspired by seeing my kids and that they just listen to song, to song, to song, to song and it's going from Queen to Lil Uzi to you know..."
Read more: iheart.com