The Fugees Bask in the 'Miracle' of Their Reunion at First Show in 15 Years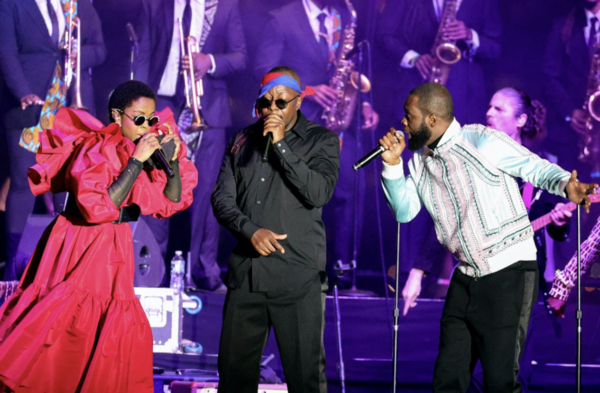 Appearing alongside Wyclef Jean and Pras Michel on Wednesday evening for their first live performance as the Fugees in 15 years, Ms. Lauryn Hill reminded the 3,000 guests in attendance at the New York City rooftop venue Pier 17 what a miracle it was for them to be standing there.
"There was destiny in us coming together, there was destiny in the touring, and there was destiny in the people we inspired," Hill told the crowd, briefly recounting the "complicated and beautiful" history of the three-piece group. It was also destiny, then, that reunited the group to celebrate the 25-year anniversary of their classic sophomore album The Score long after they had split.
Read more: rollingstone.com